The 2020 ECE Faculty COVID Hero Award was received by Prasad Enjeti, Ph.D., TI Professor III of Analog Electronics at the Department of Electrical and Computer Engineering,  for Contributions to Innovative Online Teaching and Laboratory Design for ECEN 438 Power Electronics Course.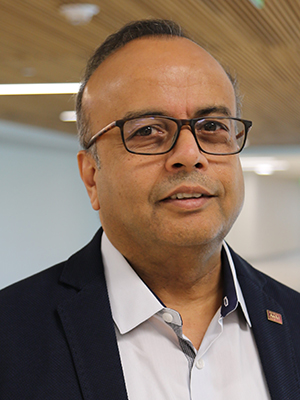 Dr. Enjeti received this award due to the great efforts he made to plan and painstakingly undertake unique adaptions to improve his students' experiences during the pandemic. He began working tirelessly in Summer 2020, which resulted in his students being able to smoothly attend their laboratory sessions, which included online control of complex power electronics hardware, from their dorm rooms, and individualized quizzes and exams in a format that immensely reduced cheating in fully online exam scenarios. His efforts to prepare for the course and in its execution provided his students with tremendous accommodations and aids that showed his dedication to the development of each individual student.
His personal research website can be found here.