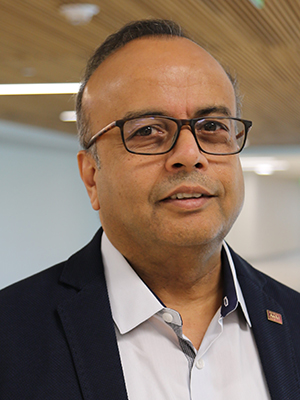 The 2020 Texas A&M Engineering William Keeler Memorial Award for Service was received by Prasad Enjeti, Ph.D., TI Professor III in Analog Electronics at the Department of Electrical and Computer Engineering.
The award was endowed by Atlantic Richfield (ARCO) in memoriam of the late company president William Keeler, Mechanical Engineering Class of '49. Mr. Keeler began woking for ARCO as a junior engineer in 1949, and soon began rising through the corporate ranks. He was named president just over a year before he and his wife were killed in July, 1981. Mr. Keeler was known as a hard working individual, upstanding in his community, quite involved with his church, and one who devoted daily time to his family, keeping work separate. The William Keeler Memorial Award was created in honor of the life he lived, to be given to those who exhibit the same willingness to serve, those willing to acquit themselves to the welfare of others without reward.
Dr. Enjeti's personal research website can be found here.